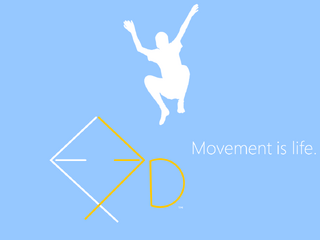 Expression 3D is the first-generation simulacrum and story-mode of Expression.
Project Overview
Expression 3D is a blended interactive app and simulacrum for interfacing in stereo. It fulfills the transmedia objective of the gameplay.
Storyline Synopsis
Set in the world of contemporary performance art, our friends find themselves pitted against a flamboyant antagonist.
Our avatar, Lnq, is an avid gamer at the expense of just about everything else. As a precaution, Lnq enrolls in the local recreation facility.
A respected entrepreneur descends on the scene with an offer of a big cash reward for the group who can best creatively market his technology to the public at-large. While the Community Center is in dire need of an upgrade, an incredible dance troupe has their own ideas for expansion.
Cast
After three decades of running the Community Center, Shrimp might be ready to call it quits. While others tend to be more numbers-savvy, Shrimp's creativity and knack for marketing may once again save the day.
Lady-A is an astute businesswoman and the unquestioned leader of TeamGreen. She is obsessed with the propagation of Green Houses, but at what cost?
The muted member of TeamGreen, iDummy's skills have evolved to be almost supernatural because of the inclusion of technology into his art. With his "eye for talent", he is able to sense things that most others can't; leaving him with a nagging feeling about this so-called 'Gizmo' legend.
Strobe is always game for the groove; anywhere he can be of use keeps his energy levels high - and TeamGreen profitable.
History
A pre-sale campaign (crowdfund) was launched internally on the UUe domain in August 2014.
Michael "Boogaloo Shrimp" Chambers signed-on as co-producer immediately upon notice. With his character written as "Boogaloo Shrimp" alluding to 'Turbo' from the original Breakin' films, the simulacrum portion of Expression 3D is, on some level, a follow-up to that franchise (though not in the same continuum).
Opera
Expression3D
See also
Annotation

+ Expression 3D is considered to be the promotional footage/movie for UUe Dance.